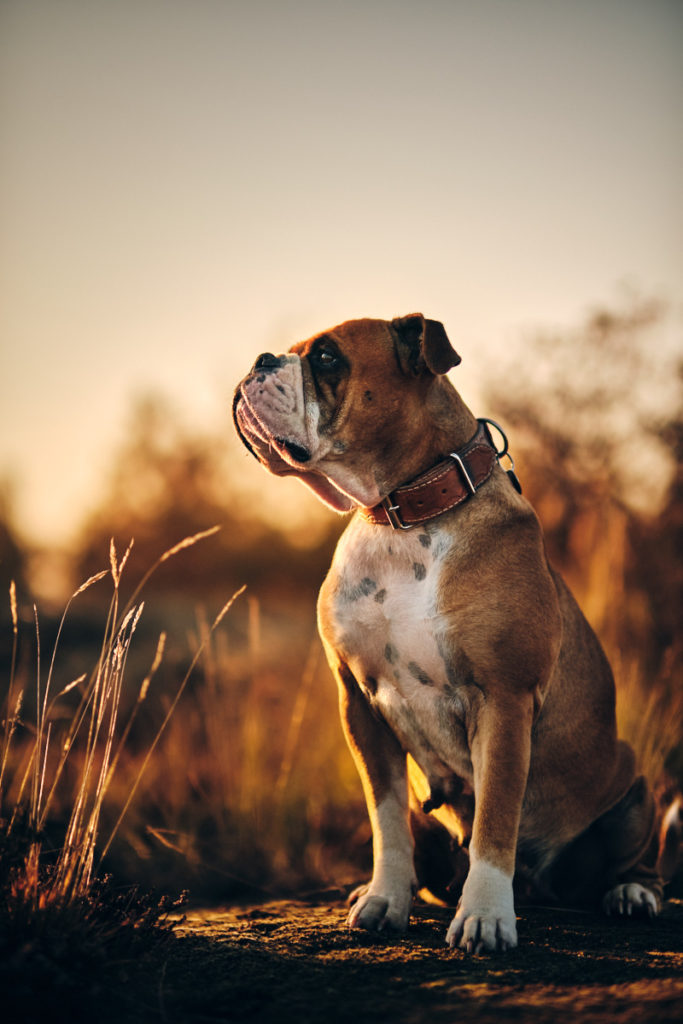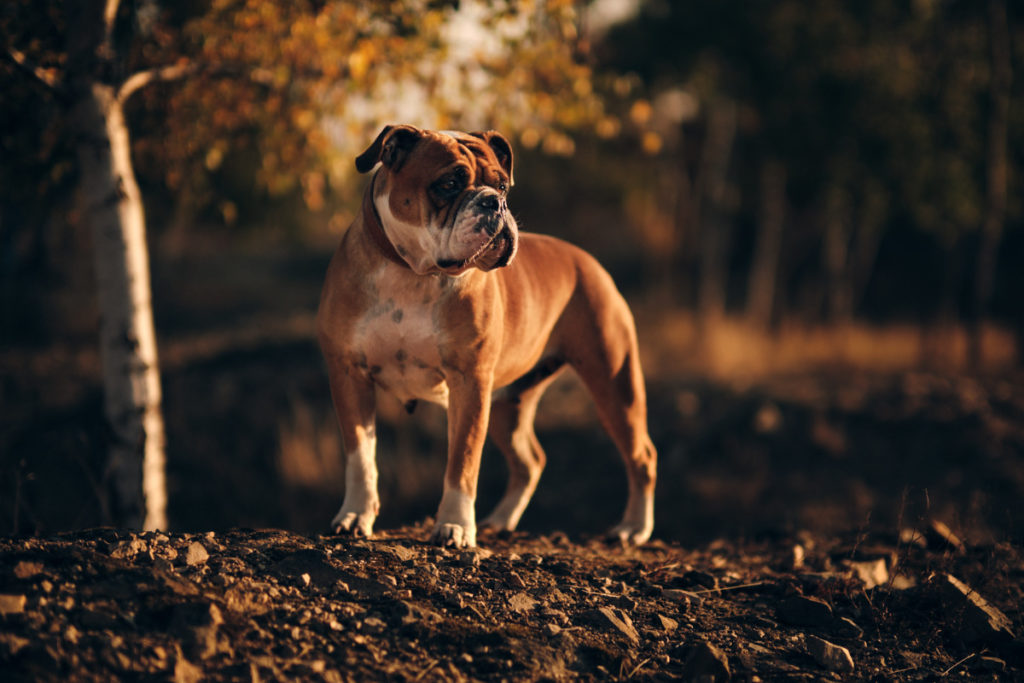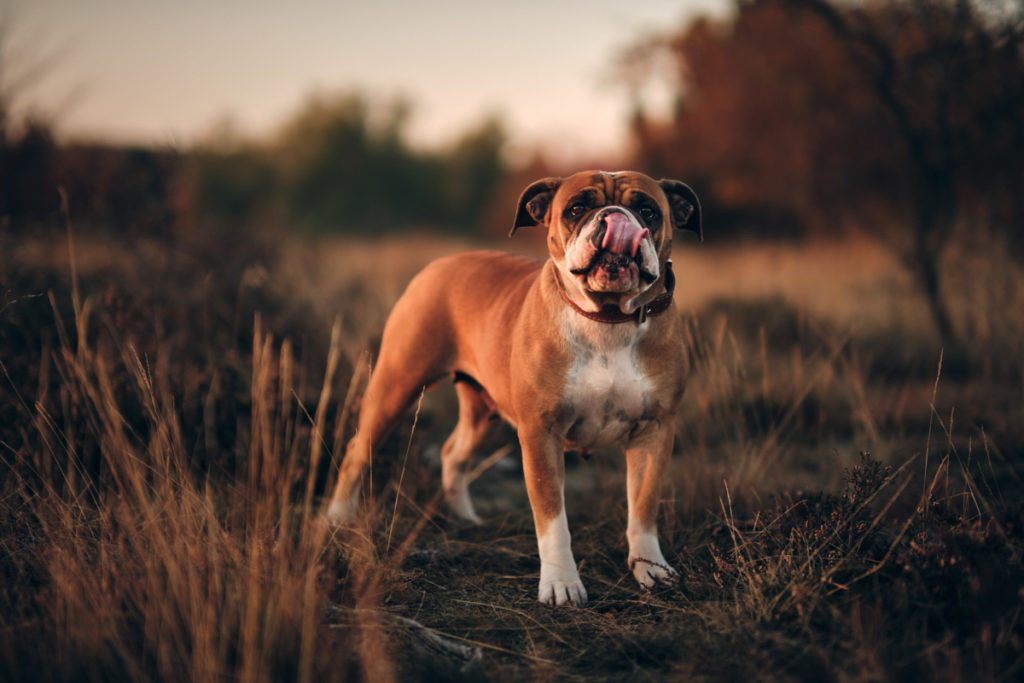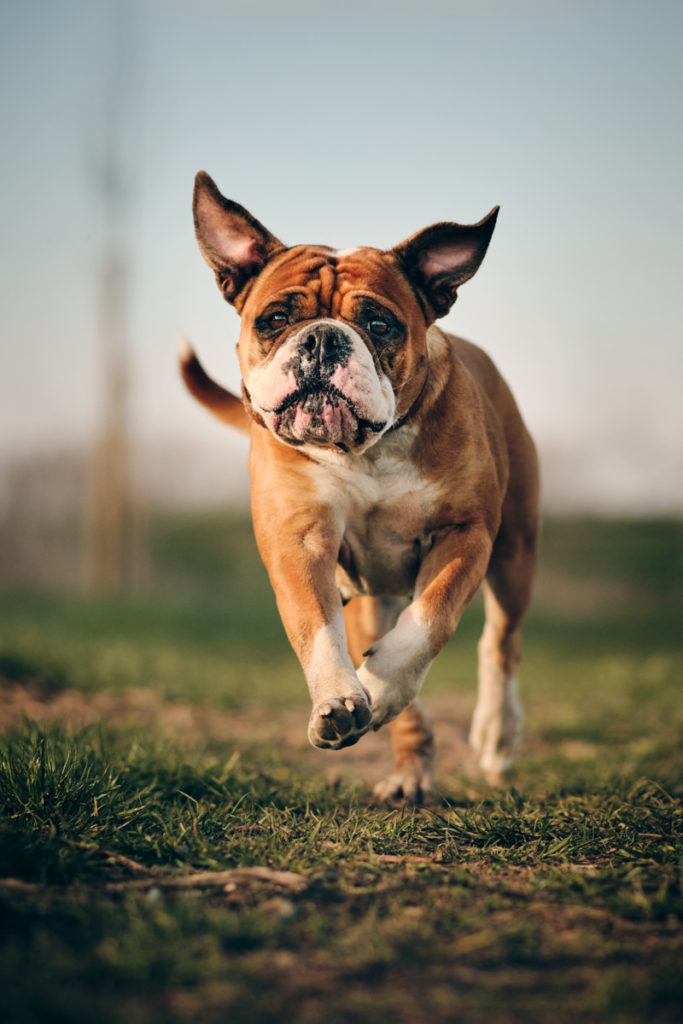 Biehler Bulls Acappela "Debi"
birth: 5. 2. 2017
HD: B
ED: 0
height: 44 cm
weight: 24 kg
underbite: 3 mm
teeth: full teeth
cystinurie: N/Cy
Lokus-B: B/B
exams: ZOP, OBZ
PEDIGREE
Debi (Biehler Bulls Acappela) came to us second, shortly before our third dog Matilda (when a puppy, why not two, right?). We brought her from a German breeder as their first Bulldog litter. Debi is our cuddliest dog. Actually, she is the cuddliest dog we have ever met. Her two favourite things in the world are eating and cuddling. In stubbornness, she would take second place, after Hugo's first place.
Debi is an incredibly adaptable female, she never complains and is grateful for little things. She is very excited during training, she will do anything for a treat. When she was a small puppy, we had to be careful about our fingers during training, as calling her "piranha" was not an overstatement. As she matured, it got better, she has learnd better self-control and executes commands with enthusiasm, especially if she knows there are treats waiting for her!
She has already grown into a reasonable female, who most loves lying in master's lap and sleeping, or playing with Hugo and Kaia. And, quite naturally, consuming everything that can be consumed. Debi is very kind and good-hearted and even if she loses temper with another dog, she immediatelly apologises and placates the other dog. She has successfully passed her first exam ZOP and we are gradually preparing for another one.
On walks, it is sometimes a bit complicated with her, because every passerby is a friend, of course, and friends always need to run to, right? And if we meet a bunch of kids, who want to caress her, then we can never go away! 🙂 Debi is just a good-hearted bulldog with a playful character, our eternal puppy, that loves cuddling and dainties.